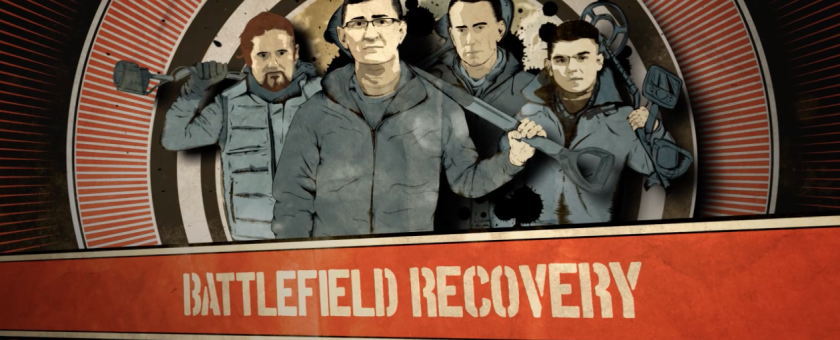 2016 / Jan / 05
CLEARSTORY ANNOUNCES BATTLEFIELD RECOVERY ACQUISITIONS
PRESS RELEASE: FOR IMMEDIATE PUBLICATION
Tuesday 5th January 2016 CLEARSTORY ANNOUNCES BATTLEFIELD RECOVERY ACQUISITIONS
ClearStory's four-part history series, Battlefield Recovery, has been acquired by Foxtel for Australia and New Zealand and by the Military Channel for Korea, it was announced today (TUES).  
Battlefield Recovery (4×60) follows the work of a team dedicated to saving the history of World War II's Eastern Front before it is lost forever. Over the course of four fascinating episodes, the recovery team tracks down, unearths and preserves hundreds of World War II artefacts and uncovers the remains of German and Soviet soldiers missing in action, in the process throwing new light on some of the bloodiest battles the world has known and enabling the fallen to be buried with due honour. 
The series aired on Discovery Poland in September 2015, captivating its audience and bringing an 87% increase in viewers to its weekend slot.
Russell Barnes, co-director of ClearStory, said: "We're thrilled that we're able to share such an informative and engaging series with audiences around the world. The locations and finds unearthed by our recovery team give viewers a rare insight into the tragic final moments of some of the soldiers lost in this brutal phase of World War II.  It's a compelling watch."
International sales of the series are being handled by DRG.
For further information or interviews please contact Plank PR on 020 8995 3936 or lou@plankpr.com / effie@plankpr.com
NOTE TO EDITORS
About Clear Story
Clear Story is an independent television company set up in 2010 by Russell Barnes and Molly Milton. Known for documentaries portraying powerful human stories and for authored series tackling big ideas on history and science, they create ground-breaking ideas and deliver strong, talk-about content for both broadcasters and advertisers.